TruSculpt Body Sculpting at Luna Vision and Med Spa
TruSculpt Body Sculpting in Pittsburgh, Greensburg, and Tarentum, PA.
Are you struggling with weight loss and fat deposits in a certain part of your body? Luna Vision and Med Spa may be able to help. We offer TruSculpt - a non-surgical procedure for body contouring and sculpting, fat reduction, and cellulite removal. TruSculpt laser uses heat to carry out non-invasive removal of fat and tightening of the overlying skin!
TruScuplt is better than CoolScuplt! CoolSculpt does not tighten – you only get that from TruScuplt.
With TruScuplt, you can lose up to 25% of your body fat in 11 weeks with no downtime and also tighten saggy skin. 
When carrying out TruSculpt, practice leader Dr. Dutt utilizes a device that directs radiofrequency energy below the skin in order to heat fat cells, causing them to die. The non-invasive treatment is relatively painless and does not require any downtime. TruSculpt can target a variety of body areas including arms, under the chin, love handles, stomach,  thighs, and buttocks. With TruSculpt you can remove fat for good — with minimal pain or downtime!
Schedule a consult to meet with Dr. R. M. Dutt at one of our three locations! Luna Vision and Med Spa offers TruScupt for 2 body areas for only $599 and 4 areas for only $850. Your $25 initial consultation by Dr. Dutt comes off the price of the procedure. 
---
Additional Information On TruSculpt Body Sculpting:
TruSculpt's patented design delivers uniform heat treatments to the body areas we target. The device we utilize at Luna Vision also eliminates potential hot spots and ensures our patients' comfort and safety.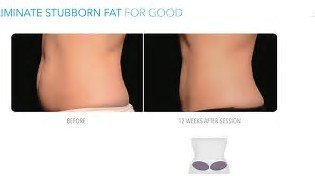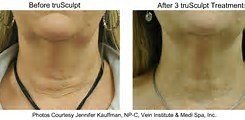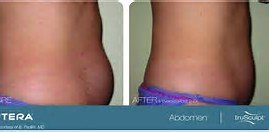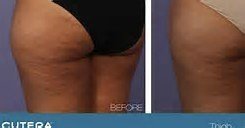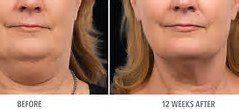 Here is how TruSculpt Body Sculpting works:
Our TruSculpt laser uses heat to carry out non-invasive removal of fat and tightening of the overlying skin. Our procedure gives you better results than similar services, with minimal discomfort and no downtime! 
Patients typically need three procedures to see optimal results. And now is the perfect time to set yours up, because to help you reach your goals at an affordable rate, we are offering a special for the first procedure at half off!
Please do not hesitate to call us with any questions you may have and to ask for Karla, our TruSculpt coordinator. We look forward to providing you additional information and helping you obtain the results and body you desire. 
Contact us to learn about the fast, non-invasive results that TruSculpt offers.