Photorejuvenation at Luna Vision and Med Spa
Photorejuvenation for Younger Looking Skin in Pittsburgh, Greensburg, and Tarentum, PA
Luna Vision and Med Spa invites you to get radiant skin today! Get rid of your dark spots, red spots, and pores with minimal discomfort!
 Thanks to the aging process, we lose three times more collagen in our skin from ages 40 to 50 than we do at any other age. But our photorejuvenation services can erase the effects of photoaging, including wrinkles, pigmentation spots, blood vessels, and other textures. With photorejuvenation, you can stop covering and concealing your skin imperfections - and get back to the clear, youthful skin you desire, quickly, easily, and with minimal downtime. 
Luna Vision and Med Spa offers both Fraxel and IPL laser treatments, and is currently offering a photorejuvenation special which includes both Fraxel and IPL laser treatments for only $299 to get rid of wrinkles, scars, and saggy skin! 
Schedule a consult to meet with Dr. R. M. Dutt at one of our three locations find out if photorejuvenation is right for you.  Dr. Dutt personally performs all procedures at Luna Vision, including photorejuvenation, and will begin your treatments herself – likely on the same day as your first visit!
*Consultations carry a $25 fee, which will go towards your first procedure if you move forward with this service.
---
Frequently Asked Questions on Photorejuvenation Services:
What Is Optimized Light™ Photorejuvenation? 
It is a cosmetic treatment that uses gentle pulses of intense, optimized light to treat undesirable pigment and vessels which can occur as a result of aging and lifestyle choices. Photorejuvenation delivers the light energy into your skin, targeting vascular and pigmented lesions, which slowly disappear as your body's natural healing process progresses.
How Does It Work?
That depends entirely on the laser treatment you want to use for your care!
Photorejuvenation IPL Laser
Photorejuvenation IPL Laser is an advanced, light-based, non-surgical treatment that helps clear undesirable pigment and vessels from your skin. Think dark sports and other problem blemishes. But laser care reveals clearer skin that you'll be proud to show off. Photorejuvenation can transform your looks for the better - and it lets you return to your normal activities right away, no downtown needed.
Here's the secret: the pulses of light. These make all the difference because they target pigment and vessels in your skin without harming surrounding tissue. The result? You feel little to no discomfort during the procedure, and your skin can look and feel better than ever.
Laser treatment costs $200 per session, with 2 sessions recommended for best results.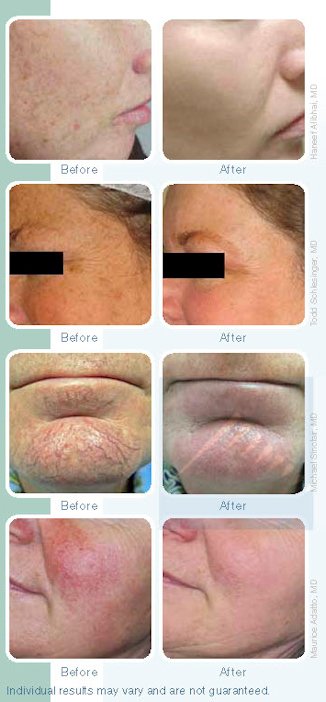 Fraxel Laser
Fraxel lasers cause fractional photothermolysis (FP) for skin resurfacing to treat a range of skin conditions. FP treatments use focused laser beams to create microscopically small lesions within the skin, all in a 3-dimensional pattern. The targeted treatment generates great results based on its 3-dimensional laser beams!
This advanced type of laser care is great for addressing:
melasma (i.e. brown to gray-brown patches)
deep pores
deep wrinkles
jowls
The number of laser treatments needed depends on what you are targeting! You may need one to five sessions depending on your goals.
This line of laser care requires a 24-hour downtime due to many patients feeling "sunburned" afterward.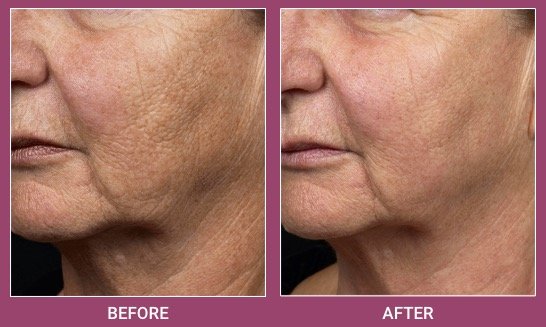 2 sessions typically cost $550. However these treatments are currently on special for $499!
IPL + Fraxel
Can't pick one laser treatment over the other? Get both! Combined treatments are available at a cost of $299 per session!
The same session and recovery needs as the individual laser treatments apply.
Why Is Photorejuvenation The Simple Choice For Clearer, Younger-Looking Skin?
Photorejuvenation:
Causes minimal discomfort during treatment 
Carries no downtime - people usually can return to activities immediately 
Is a fast, easy treatment
Carries a minimal risk of scarring or infection 
Can treat spots on the face, neck, chest, hands, arms, and legs
What Types Of Results Can I Expect? 
You can expect to see a decrease in the appearance of skin pigment and vessels for a more even skin tone. 
Does It Hurt? 
Most people feel little to no discomfort during the procedure. We numb you up topically for half an hour so that you feel no pain. 
How Long Does It Take? 
The photorejuvenation procedure itself can be performed in as little as 30 minutes, depending on the size of the treatment area. You can see improvement with a week.