Microdermabrasion Cosmetic Procedures at Luna Vision and Med Spa
Microdermabrasion Treatments in Pittsburgh, Greensburg, and Tarentum, PA
Want glowing skin for a special occasion with no downtime?
Debating about undergoing a cosmetic procedure?
Scared of more advanced procedures?
Try Microdermabrasion!
Sun damage, wrinkles, fine lines, age spots, acne, and large pores – what do these skin issues have in common? Their appearance can all be improved with a microdermabrasion - a minimally invasive procedure that takes diamond crystals to resurface the superficial skin layer, closing your pores by 80%. Add a 70% glycolic peel to take away dark spots and acne. Then add a neuropeptide mask for calming and feeding the skin. All three for only $99!
Schedule a consult to meet with Dr. R. M. Dutt at one of our three locations!
---
Frequently Asked Questions on Microdermabrasion Cosmetic Procedures:
What Exactly Is Microdermabrasion? 
Microdermabrasion is a minimally invasive procedure used to stimulate collagen, as well as renew overall skin tone and texture. It uses a vacuum port and diamond crystals to gently exfoliate and vacuum skin to rejuvenate it and immediately give it a glow!
Microdermabrasion is considered a safe procedure for all skin types and colors. This in-office procedure usually takes about thirty minutes.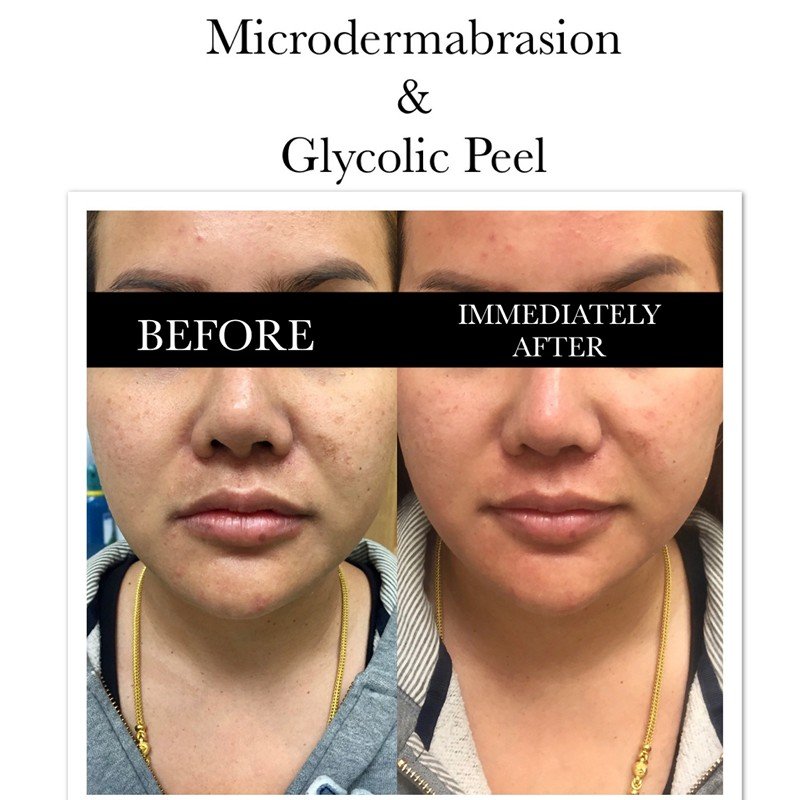 What Are The Benefits Of Microdermabrasion? 
The benefits of these treatments include the following:
Improving skin texture 
Improving pores by 80%
Fading or erasing age spots 
Fading acne scarring and getting rid of active acne
Smoothing the texture of the skin 
Improving skin pigmentation 
Helping to fade fine lines and wrinkles 
Helping skin products to absorb and work more effectively
What Is The Cost Of Microdermabrasion Treatment? 
Our standalone microdermabrasion sessions typically cost $99, with 2 masks provided per treatment.  
But as a special offer, Luna Vision provides a set of 3 Microdermabrasion treatments 2 weeks apart – and you can save an extra 10% if you book all 3 at once!
As a bonus, you can add Platelet Rich Plasma (PRP) or Platelet-Rich Fibrin (PRF) treatments to any Microdermabrasion session. For only $299 more, you can elevate your skincare and rejuvenation efforts to a whole new level!