KYBELLA® Treatments at Luna Vision and Med Spa
KYBELLA® Treatments in Pittsburgh, Greensburg, and Tarentum, PA.
Luna Vision and Med Spa offers KYBELLA®! This is the first non-surgical procedure to permanently remove all chin fat with minimal downtime afterward.
With KYBELLA®, you can lose your double chin permanently with minimal pain!
Schedule a consult to meet with Dr. R. M. Dutt at one of our three locations and find out if KYBELLA® is right for you! Luna Vision and Med Spa offers 1 vial of KYBELLA® for $475.
*Consultations carry a $25 fee, which will go towards your first procedure if you move forward with this service. Treatment with Dr. Dutt may begin as soon as your initial visit/consultation date.
---
Frequently Asked Questions on KYBELLA®:
What Is KYBELLA®?
Kybella is the first and only FDA approved injectable treatment to permanent diminish fat from beneath the chin. It uses a synthetic form of deoxycholic acid, and is recommended for individuals who are bothered by fat under their chin (particularly if their appearance is not affected by natural weight loss).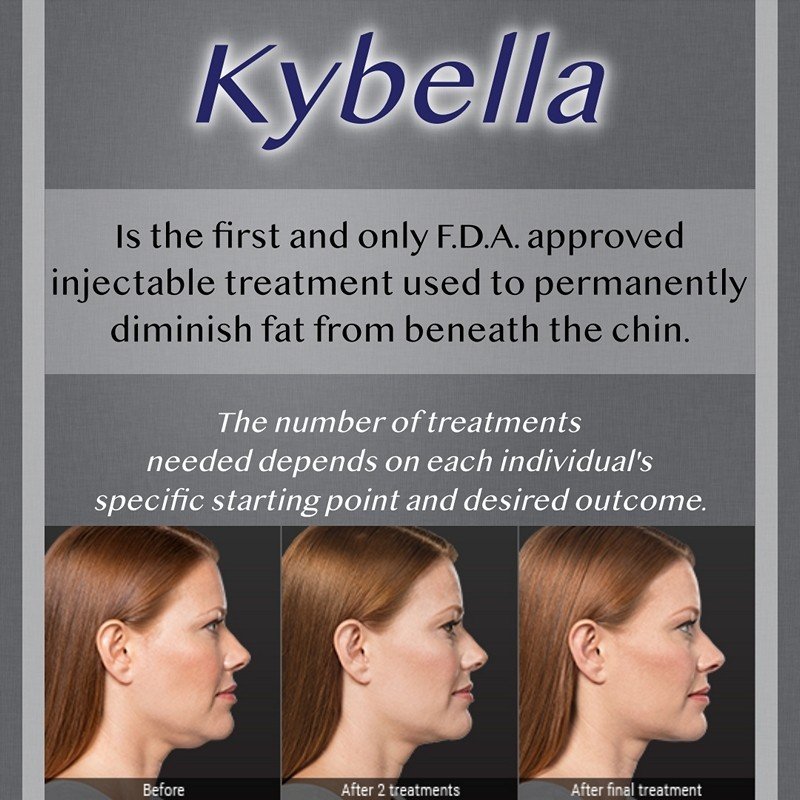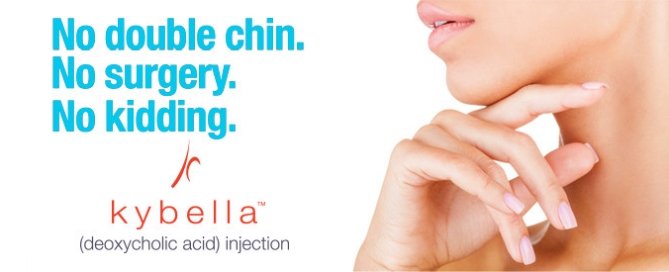 How Does It Work?
KYBELLA® injections use a synthetic form of deoxycholic - a fat-dissolving acid naturally produced by your body to help absorb fat. Once injected, the acid destroys fat cells beneath the chin area permanently. No fat cells means there's nothing to store fat beneath the chin anymore! 
You are topically numbed, and then the doctor injects 0.1 cc of KYBELLA® to certain marked areas of your chin. You are also given an ibuprofen and some ice during the procedure. Dr. Dutt does this procedure. 
You may require more than one vial or more than one visit. You can receive up to three Kybella treatments, with at least six weeks between each session.
What Is The Cost?
Again our great pricing is one KYBELLA® vial costs $475. Two vials are $900. 
Are There Side Effects?
There can be. Some common side effects include pain, swelling, bruising, redness, and numbness. These all do go away with time. The recovery process associated with Kybella is minimal in most cases, and downtime varies from person to person. Minor side effects typically subside in two to three weeks.